"My particular philosophy of herbalism includes the belief that what we need for our food, medicine and well being, grows within the plants of our own environment. It is fine to import herbs from China or Europe, if you wish, but we need not do that. We can learn to grow herbs that are well adapted to our environment and learn how to use them. That is what I love to do. My mission is to teach students how to nurture the plants, and in turn, nurture and care for themselves, their families and friends."
 — Ellen Zimmermann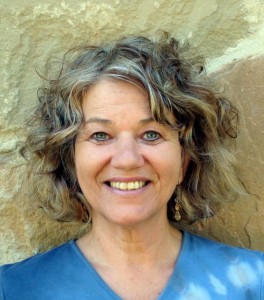 Ellen Zimmermann, M.A., Certified Herbalist founded EZ Herbs in 1995. Ellen is a Certified Herbalist, a Licensed Professional Counselor, a Marriage and Family Therapist and an avid gardener. She has successfully blended these professions to fulfill her mission of educating others on how to best use the plants and herbs we can grow in our own environment. Ellen studied with Master Herbalist, Rosemary Gladstar, where she developed a special interest and expertise in Women's Health and the herbs most beneficial to women of all ages. As the founder and director of the Austin School of Herbal Studies she offers a variety of programs, classes and practicum sessions on a wide range of herbal topics.
EZ Herbs encompasses a series of presentations offered by Ellen to various organizations including Universities, Hospitals, and various Health Care Organizations, Nurseries, Garden Clubs and other groups interested in natural health care. Ellen, who has also practiced as a licensed psychotherapist for over thirty years, combines her counseling skills and herbal knowledge, and offers Herbal Consultations to individuals interested in supporting their health care with herbs, better nutrition and positive lifestyle practices.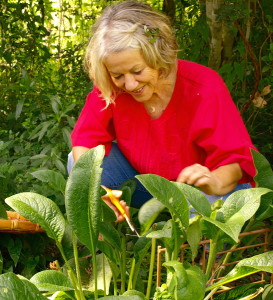 EZ Herbs is also an herbal product line including medicinal tea blends, herbal tinctures, healing salves, a natural cosmetic line, and more. All herbal products are crafted by hand in an on-site manufacturing facility. We use simple methods of harvesting, drying and bottling our products without the use of harsh, non-organic machinery. All products are made in small batches to ensure their freshness and stability.
Ellen also founded the Austin School of Herbal Studies, which is located on a 5-acre facility just south of Austin, Texas. The Austin School of Herbal Studies offers various herb classes including the growing techniques and uses of medicinal herbs, an Herbal Intensive, entitled 'Becoming an Herbalist' consisting of a materia medica of approximately 100 herbs useful for every system of the body. Herbal Medicine, Plant walks, Medicine Making, Creating your own Cosmetics, Organic Gardening and the Spiritual Aspect of Herbalism are just some of the classes that are offered.
I promise my herbal clients, customers and students respect, graciousness and positive regard, while maintaining absolute integrity in our work together. I am proud to say that we provide fast and friendly customer service and do our best to ship out orders in just a 1-2 day turn around.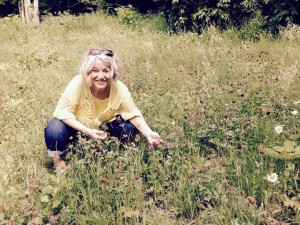 I live in Harmony with Nature on my 5 acre Botanical Sanctuary. I love to share my home, garden and tranquil property as I bring the garden into the herb shop and into the classroom on a daily basis.
I am committed to "Sharing the Wisdom of the Plants" with all, and I love to do just that.